Although my professional writing experience has been exclusively in television, I realized it was time to follow the dreams of my youth and write novels.
I began writing my debut novel "Inconstant Moon" during NaNoWrimo 2009. "The Girl In The Blue Flame Cafe" was begun during the 2010 naNoWriMo, and I intend to begin my 3rd novel for this year's NaNoWriMo. I've blogged a bit about the usefulness of NaNoWrimo both for independent novelists and readers who simply want to take a crack at it. Besides running NaNoWriMo and the spin off ScriptFrenzy, The Office of Letters and Light have produced a wealth of wriing resource documents. There has never been a better time to be an independent writer.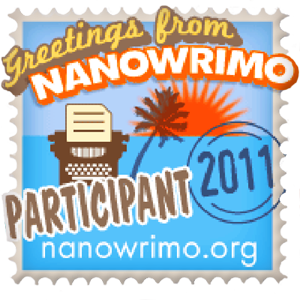 Today's technology has made self publishing not only possible, but the best way to market your books.
Just ask J.K.Rowling, who has chosen to self publish her Harry Potter novels as ebooks.
When it came time for me to start writing novels, there really wasn't any other way to go. I never even considered attempting the traditional publishing route. My television writing credits (listed below) mean that there was a more than reasonable possibility I would have been able to snag a publishing deal, but I didn't want one. Traditional Publishing has not adapted well to the new world of technology, which has in turn helped to ignite the self publishing industry.
Because I'm learning everything, the startup has taken a lot longer than I thought, but it's happening, and I'm learning. I've started my own self-publishing Imprint, Libreleft Books, and I intend to start blogging about my adventures in self publishing after the eBook is in hand, amd NaNo is finished.
— Laurel L. Russwurm, 22 October, 2011